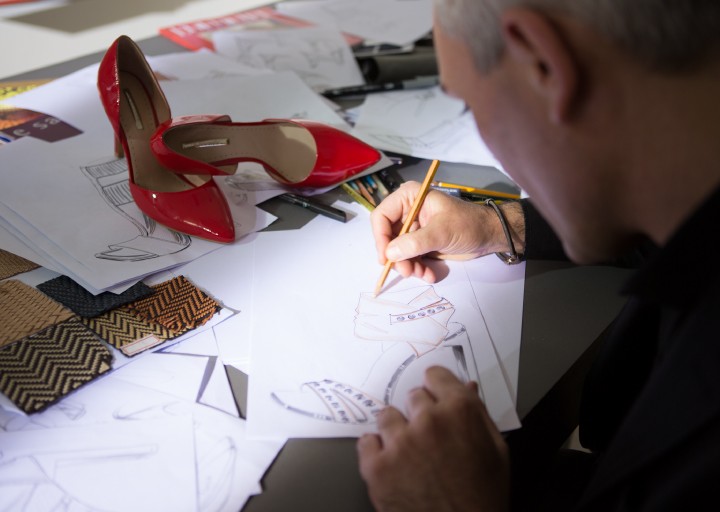 The story behind every le saunda shoes
Combining the highest quality materials with Italian craftsmanship, le saunda brings you trending footwear with design precision and paramount comfort for everyday wear. Designed for men and women alike, le saunda sets forth a nouveau version with its eye for artisanal workmanship and ever-changing perennially chic collections. The foremost innovator in meticulous research and testing methods, le saunda offers pliable structure with unparalleled resilience, tailoring an individual fit to each wearer. At the style height of fashion-forward creativity, le saunda is an eminent player in the affordable luxury market, presenting the best of finery for the cosmopolitan consumers.
Company Profile
le saunda holdings limited is a well-known footwear retailer and manufacturer that has adopted a vertically-integrated business model, engaged in design, development, manufacturing and retailing of ladies' and men's footwear, handbags and fashionable accessories in Mainland China. Since its establishment in 1977 by the founder, Mr. Lee Tze Bun Marces, le saunda has developed rapidly and become one of the leading footwear brands in China. In 1992, le saunda was listed on the Main Board of the Hong Kong Stock Exchange (Stock Code: 0738). In the early 1990's, le saunda opened its first retail store in Shanghai, heralding a new chapter of the Groups business growth in Mainland China.
Apart from the "le saunda" brand, the Group also has launched "CNE" brand, a fashionable footwear brand targeting young, trendy market in 2001. In April 2011, the Group launched a high-end fashionable brand "LINEA ROSA" featuring trend-setting designs and excellent quality which has already gained overwhelming market awareness and high reputation. In addition, "le saunda MEN" has been repositioned as a mild luxury brand tailored for fashionable businessmen. The new brand "PITTI DONNA" was officially launched in August 2017 with a design concept of shoes for green life.
With outstanding performance in customer service, the Group has won the award of "Service Retailer of the Year – Footwear Category " issued by Hong Kong Retail Management Association several times in recent years. "Quality services never stop" – it is le saunda's promise to each of its customers.